Submission of GRE scores is no longer required, but applicants who would like to submit them may continue to do so.
The application deadline for Fall 2023 is December 1, 2022.
Transcripts and three letters of recommendation are required. Letters of recommendation for applicants who are not U.S. citizens or permanent residents, but who are currently studying or working in the United States, at least one letter must be from U.S. sources.
TOEFL scores are required for applicants whose native language is not English. IELTS exams are also acceptable.
All application documents must be provided in English (either the original or translations of the original documents). If you are unable to secure translations to English, please contact World Education Services.
For potential applicants that have been victims of natural disasters this past year, please contact Dr. Christian Kaiser, Director of CMDB Admissions (kaiser@jhu.edu) regarding any accommodations you may need. Accommodations such as application deadline extensions maybe offered.
Score Report Codes
GRE Institutional Code: 5332 Departmental Code: 0203
TOEFL Institutional Code: 5332 Departmental Code: 35
For more information, please visit the Krieger Graduate Admissions website.
Questions? Please email aflynn12@jhu.edu.
Vivien Thomas PhD Scholars
The Vivien Thomas Scholars Initiative (VTSI) is an endowed fellowship program at Johns Hopkins for PhD students in STEM fields. It provides full tuition, stipend, and benefits while also providing targeted mentoring, networking, community, and professional development opportunities. Students who have attended a historically black college and university (HBCU) or other minority serving institution (MSI) for undergraduate study are eligible to apply.
More information about the VTSI program is available at this link: https://provost.jhu.edu/about/vivien-thomas-scholars-initiative/.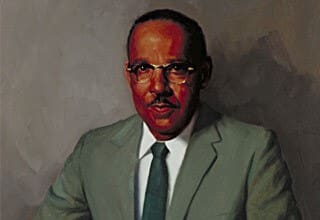 To be considered for the VTSI, all components of the PhD program application, including the VTSI supplemental components must be completed by December 1, 2022. All supplemental application material including letters of recommendation also must be received by December 1.
Graduate Life
The Johns Hopkins University Homewood campus is located in the north Baltimore neighborhood of Charles Village. It's a peaceful place of green grass, wide-spreading trees, brick residence halls and classroom buildings, and interconnecting walkways that combine to create a comfortable country atmosphere in the heart of a major city. In minutes you can easily find the action of Baltimore—by bus, light rail, your bike, or even on Hopkins' own shuttle bus service—at the Inner Harbor, Oriole Park at Camden Yards, the National Aquarium, Hopkins' medical campus and the Peabody Institute, or one of many spots downtown.
The city is alive with activity and tourism but with a character and feel that is unique, and from which Baltimore gets its affectionate name of "Charm City."
In addition to the restaurants and nightlife, the city supports many educational and cultural institutions, such as the Baltimore Symphony, Center Stage, the Baltimore Museum of Art, the Walters Art Gallery, the American Visionary Art Museum, the National Aquarium, and the Maryland Science Center, to name a few. Baltimore is also a great city for sports fans, where one can spend a summer afternoon at Camden Yards watching an Orioles game, or a rowdy fall Sunday with the Baltimore Ravens. The Baltimore area is also rich in history, including Fort McHenry, the birthplace of our National Anthem, and many important Civil War sites. The quick trip to Washington, D.C., only adds to the range of possibilities.
For the outdoor enthusiast, the Baltimore area has much to offer, whether you enjoy fishing and sailing on the Chesapeake Bay, hiking and skiing in the mountains, or sharing the beach with wild horses on Assateague Island and the Atlantic shore.